Your Photos, Our Favorites
It was hard to choose, but here are our favorite #MyBoydLighting photos, including creative ways to use Boyd and the rooms we most want!
When interior designer Susan Lampe Interiors sent in photos by Photographie Four Seven of our fixtures in amazing spaces like the kitchen above featuring Newton Jr. Pendants, it really made our day. We wanted to see what other fabulous spaces you create with Boyd, so we asked you to submit your best photo of Boyd Lighting, and these are our favorite #MyBoydLighting picks. We've even identified the most creative ways you used Boyd, as well as the rooms we wish were ours. We're thrilled to have received so many submissions.
From all of us at Boyd in Sausalito, CA and Colorado Springs, CO, we thank you for your business!
OUR 5 MOST FAVORITE SPACES
CENTAUR INTERIORS, Chicago, IL
Shown: Icicle Drop Sconce in Polished Nickel and Clear Glass

Centaur Interiors is a boutique firm specializing in turn-key bespoke solutions for residential interior renovation. With meticulous attention to detail, the dynamic team has rapidly transformed the landscape in the residential design/build market in Chicago. They are committed to delivering innovation, precise execution, extraordinary design and superior customer service to each client.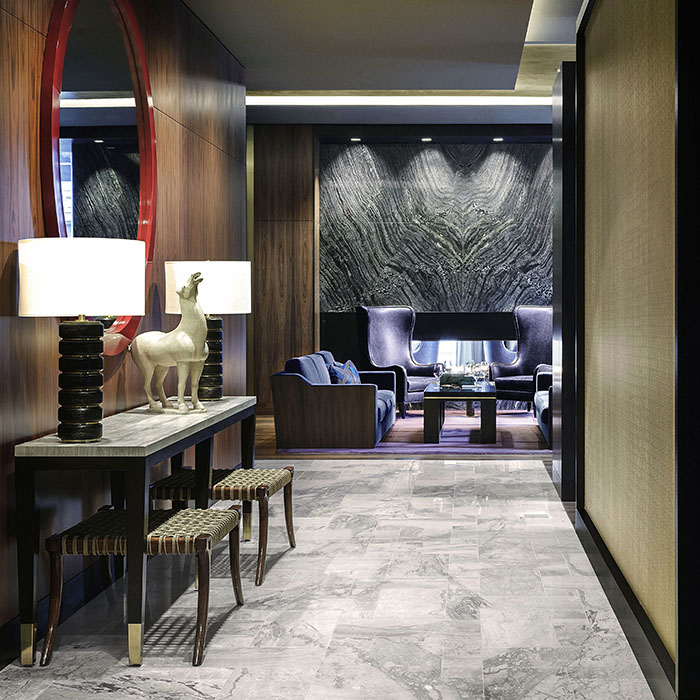 HANDEL ARCHITECTS, San Francisco, CA
Shown: Abacus Table Lamp

Handel Architects was founded on the principle that large-scale, mixed-use buildings can enrich the urban experience and be drivers of economic development. The firm promotes density as an urban growth strategy and design as a key component to improve the quality of city life. Photo credit: David Duncan Livingston.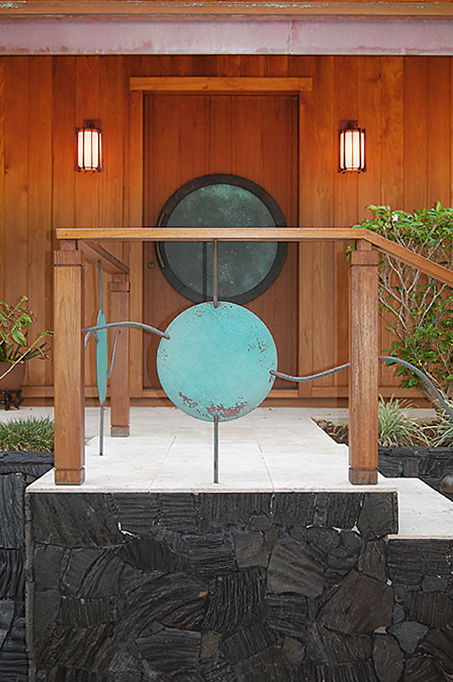 TOMEI & TOMEI CREATIVE CONSULTANTS
TOMEI & TOMEI CREATIVE CONSULTANTS, Maui, HI
Shown: Imperial 10-Fin Sconce in Copper

Tomei & Tomei create projects with a sense of style and difference, giving attention to the smallest detail yet giving maximum results, all with the same approach: listen to the clients brief, think outside the square, and present them with a timeless, unique artistic answer to their project. Photo credit: Heather Tomei.
JAIME ROUILLON ARQUITECTURA
JAIME ROUILLON ARQUITECTURA, San Jose, Costa Rica
Shown: Neat Sconce in Blackened Brass

With the memory of his native Peru in mind, Jaime Rouillon tries to mix tropical color and depth, formal fragmentation and the lack of traditions within the Costa Rican environment. His fascination with the sensuality of forms, materials and textures in both interior and exterior achieves a juxtaposition of feelings of the contemporary society. Photo credit: Sergio Pucci.
AMY MILLER INTERIOR DESIGN
AMY MILLER INTERIOR DESIGN, Philadelphia, PA
Shown: Parisian Pendant

Amy Miller has been published in many books and magazines, and she has won numerous awards for Design Excellence including her most recent First Place Interior Design Awards and an ASID Presidential Citation for Distinguished Service to the Society. Photo credit: Barry Halkin, Halkin Mason Photography.